16.09.2018 English text below.
Hvala svima koji su došli sinoć na predivan događaj. Jedan od najljepših trenutaka je bio kad mi je, nakon informativne prezentacije o izbjegličkoj situaciji i radu BAB-a u BiH, prišla mlada žena i upitala:"Sjećaš li se mene? Ja sam jedna od volontera koja je, kad si nas u Sarajevu pozvao da izgradimo "Prostor za ljude" u Hrasnici, došla i pomogla." Hvala ženama W.E. na trudu da naprave događaj potpuno drugačiji od svega što smo radili do sad.
Thankyou to everyone who came last night to the lovely event. One of the nicest moments was when after the information presentation about the refugee situation and what work BAB is doing in BiH a young woman came up to me and said "Do you remember me? I am one of the volunteers who when you did call outs for help In Sarajevo to build the "Peoples Place and Community Space in Hrasnica I came and helped". Thanks to the women of W.E for coming together and creating an event completely different to anything we have done before.
15.09.2018 Berlin, Germany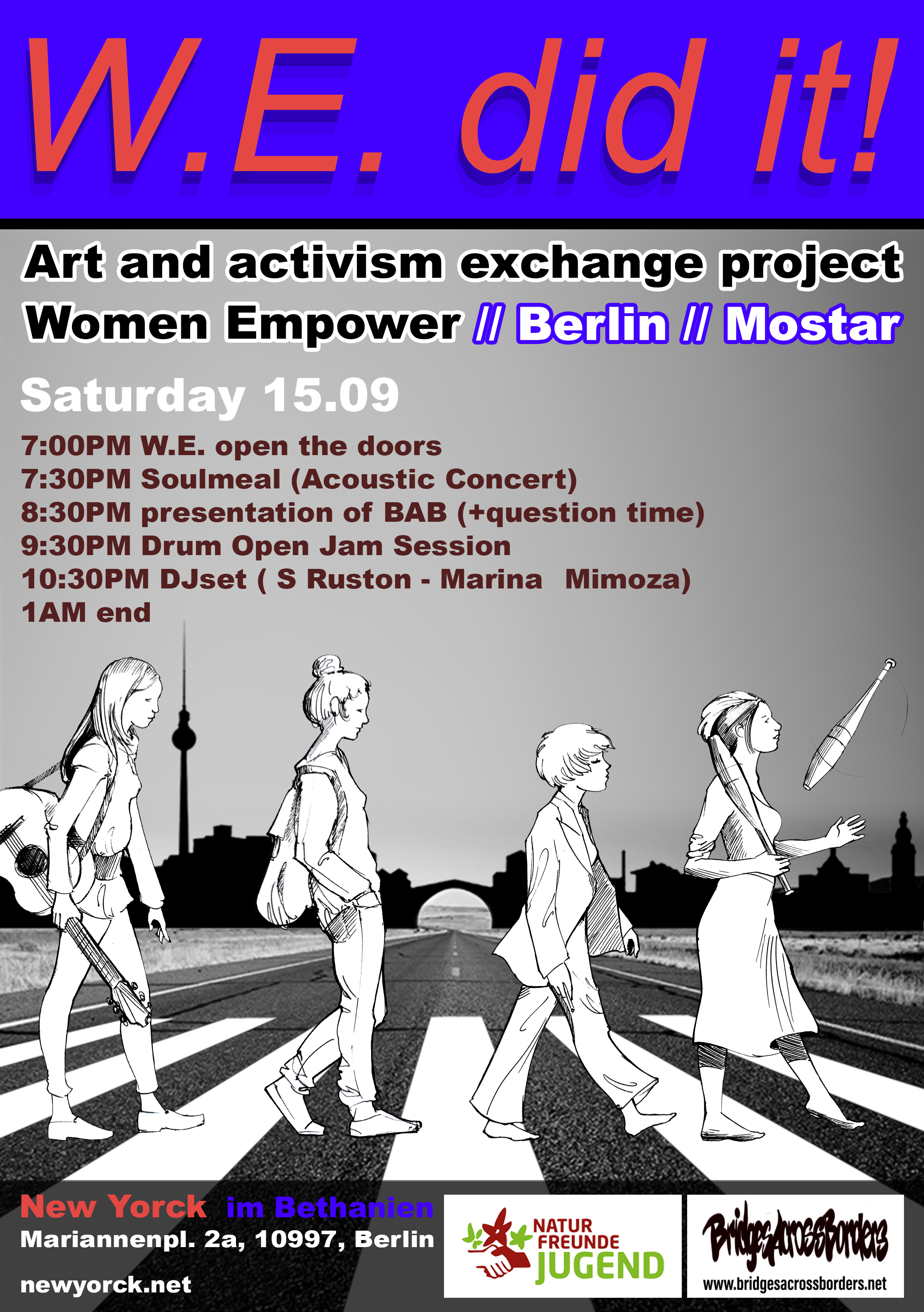 20.08.2018 Köln, Germany. Info Event.
If you wish to attend it is invite only, so please email us.
BAB would like to say a big thankyou to everyone who attended the first Open Mic Poetry event in Birkenhead, UK. It was a successful event with many people who attended asking for it to become a regular event.
This is the first in a series of pop up events happening in the UK (soli-parties) Open Mic Poetry.
Hope Place
259 Woodchurch Rd
Birkenhead
Prenton CH42 9LE
Depending on numbers each poet will get 3-5mins each.
Please arrive at 7pm to put your name down to read. We will be starting at 7.30pm and running until about 10pm.
£3 entry fee.
We will be selling tea, coffee and squash.
There is also BYOB with corkage charge £1
We will also be holding a raffle on the night.
All donations welcome. (unfortunately we can only accept cash donations).
(all proceeds go to Bridges Across Borders).
We also welcome non readers who wish to just watch/listen.
If you have any questions please PM me.
Massive thanks (28.07.2018)
BAB wants to thanks everyone involved and who came to our Berlin soli/info event last night. It was truly an international event. Special thanks to Ale Senso (Italian), Evev (Israeli), the amazing Greek photographer Vasili Pham, the DJ Loutra (Italian), the great musicians Daniel Marques (Brazilian), Finn Dorian, (?) Stephan Herz (German) and La Gatta for delicious food all the way from Italy. We raised some money but also may have built some more networks to help the refugees this winter and change systems.



Readings of eye witness accounts, poems and short stories about the refugee and immigrant crisis in BiH.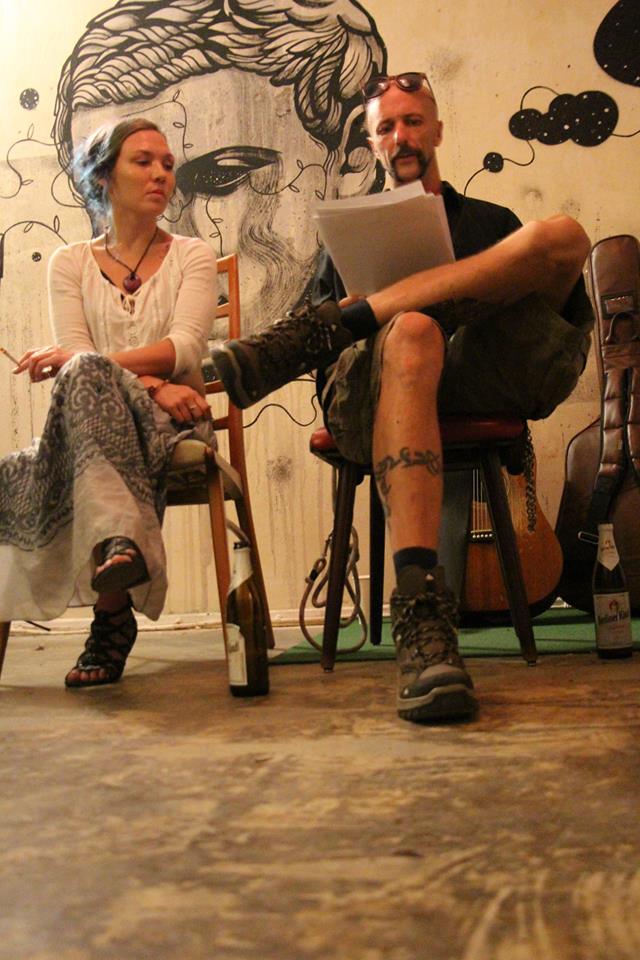 Also the Peoples Place and Community Space in Sarajevo is still running with more and more refugees and local community using it.

Soli/info event. Berlin. 27.07.2018
BAB will be organizing its next soli/info event in Berlin on Friday 27th July. There will be information presented about BABs work in Bosnia Herzegovina. There will also be poetry, eye witness accounts and music at a very special venue. Come and meet other people and donate.
We will keep you informed but keep that date open, as it will be a very special evening.