Ove sedmice mnogo sastanaka i priprema za ostatak našeg tima, koji stižu sutra. Bićemo uključeni u niz različitih vrsta aktivnosti, ili kao jedan tim ili podijeljeni u dva. Ako bude tako, svaki tim će imati volontera obučenog za hitnu prvu pomoć i osnovni pribor. Nadamo se da nam taj trening neće zatrebati, kao ni pribor.Takođe smo nabavljali zalihe za aktivnosti u kampu nedaleko od Sarajeva. Ovo je kamp za oko 800 ljudi, uključujući porodice i same muškarce. Ili ćemo im pomagati ili donirati materijale da sami koriste.

This week is lots of meetings and preparations for the rest of our team arriving tomorrow. We are going to be involved in a lot of different types of work. Either we work as one team or split into two. If so, each team has crises emergency first aid trained volunteers and basic kits. We hope never to have to use this training or equipment.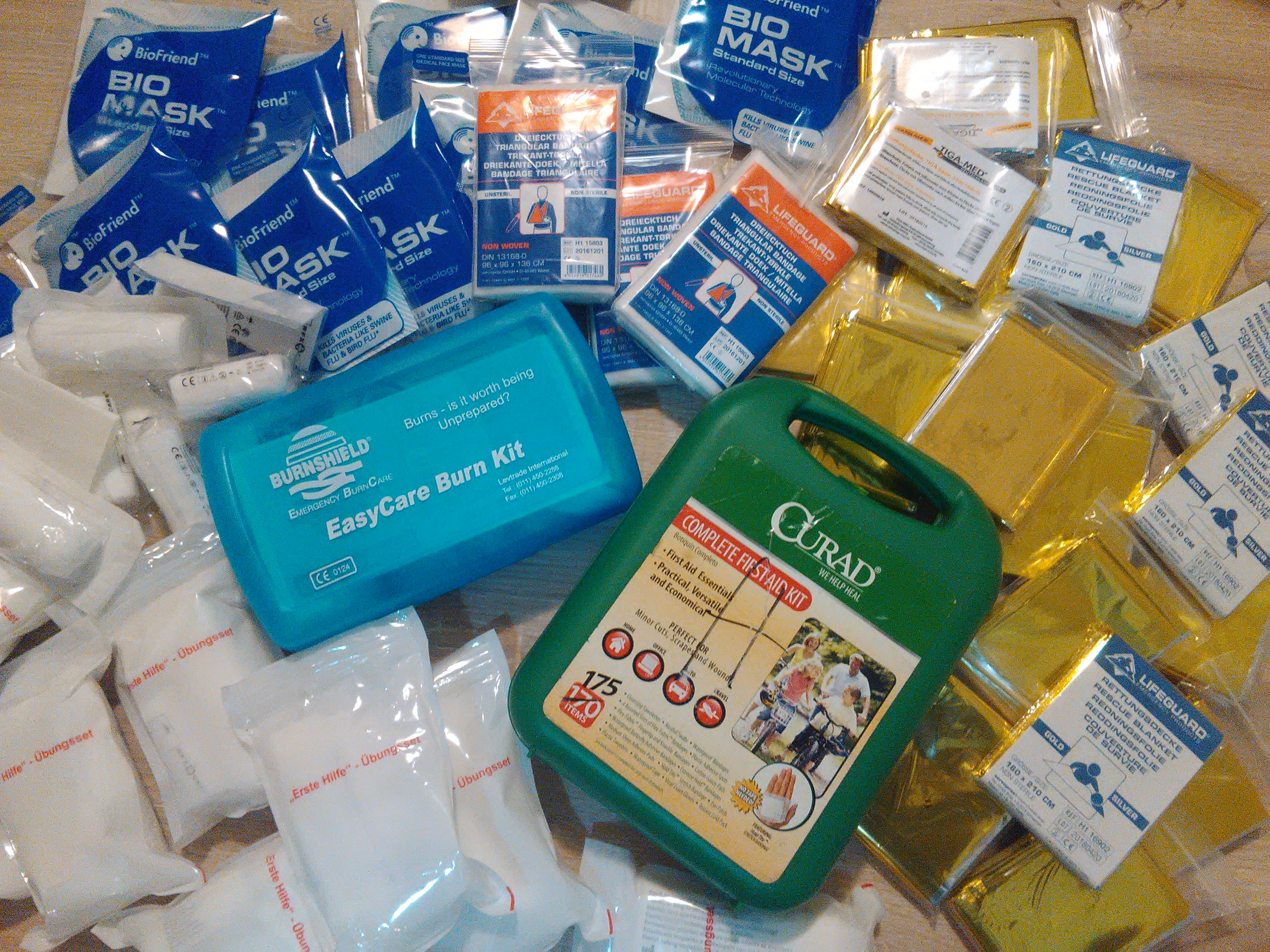 We have also been buying supplies for activities at the refugee camp near Sarajevo. This is a camp for around 800 people, including single men and families mixed together. The amazing AidBrigade are already providing support and activities at the camp. We will either be supporting them or donating these materials for them to use.
Na fotografijama se vide materijali koje smo kupili za aktivnosti za djecu i mlade.
You can see in this picture the supplies and materials we bought for children and young people focused activities.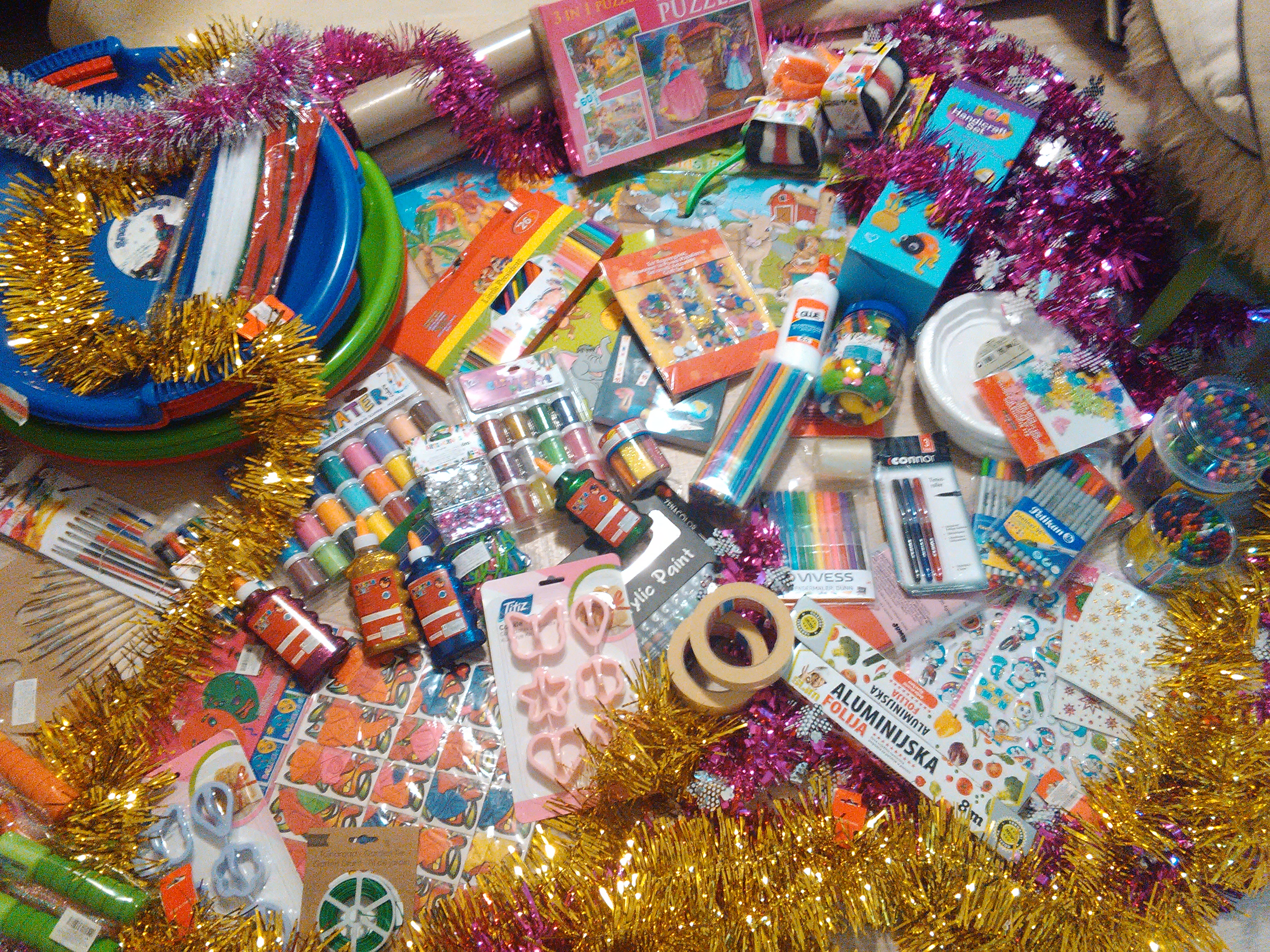 Na ovoj fotografiji su materijali koje smo nabavili za časove jezika koje radi AidBrigade.

In this picture you can see some materials we bought for the language classes AidBrigade are providing.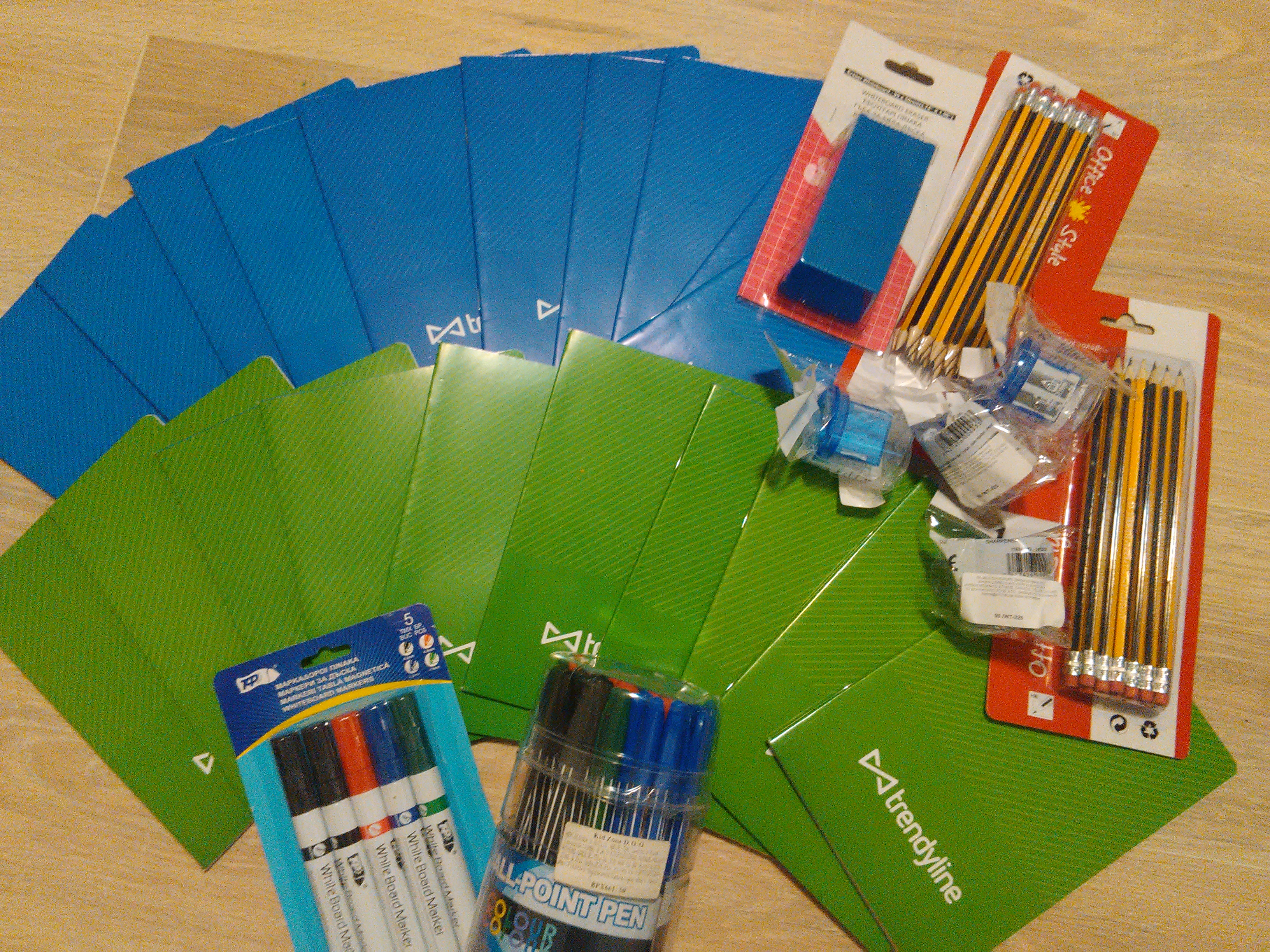 Na ovoj fotografiji su neke od igrica koje mogu koristiti djeca ili odrasli u kampu.
In this picture you see some games we bought that can be used by adults and  children at the camp.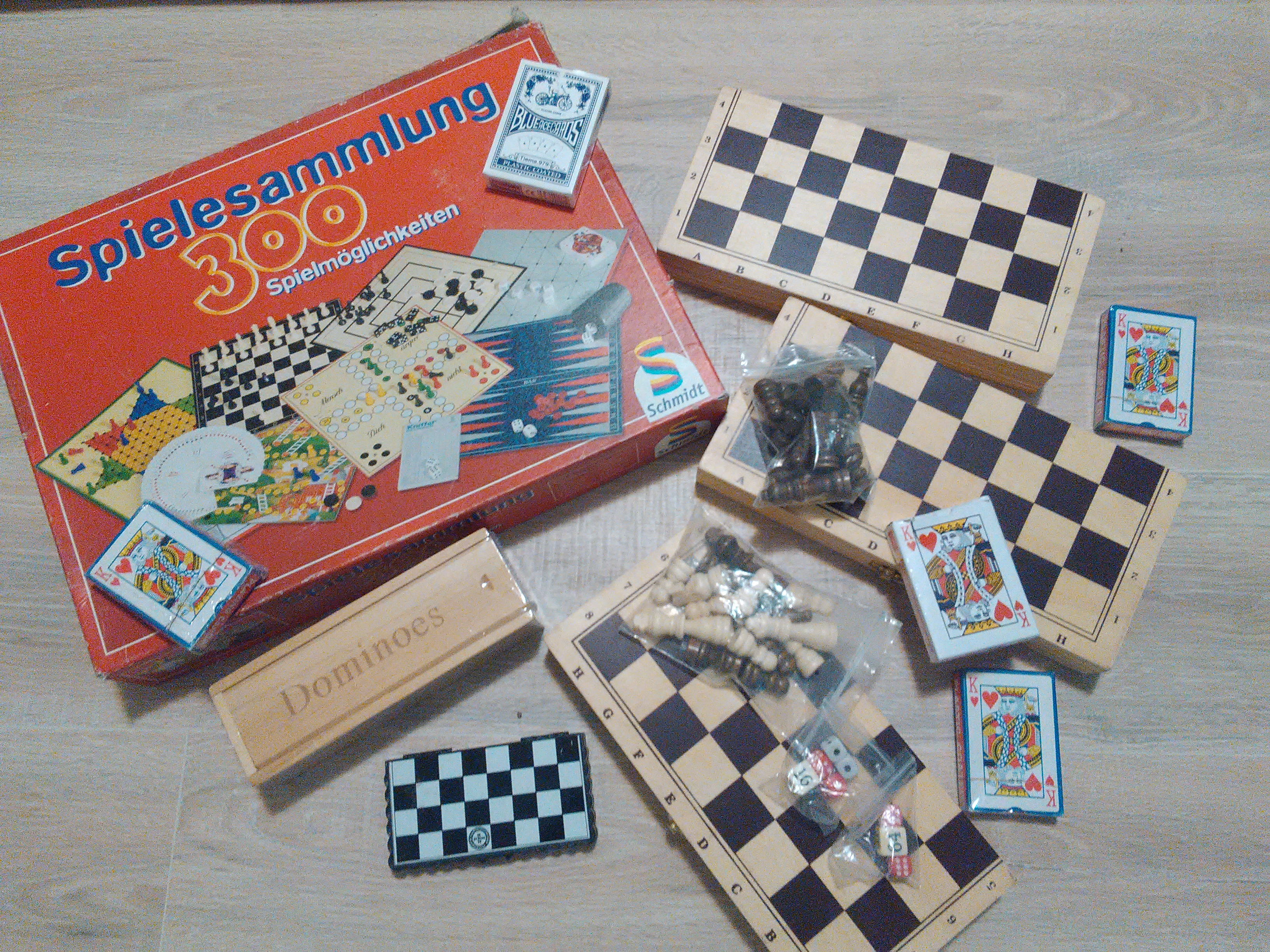 Svi ovi materijali su koštali oko €250, što je, kad se podijeli na 800 ljudi, svega €3.20 po osobi. Mi ne podržavamo ideju dovođenja i smještanja ljudi u kampove, ali još manje podržavamo ideju ignorisanja ovih ljudi jer su u zvaničnom kampu.Hvala svima koji su donirali do sad i sad možete vidjeti kako vaša solidarnost zaista pravi razliku.
All in all these materials cost around €250 which if you divide it between 800 people it is around €3.20 per person. We do not support the idea of people being in camps, but we even less support ignoring these people because they are in official camps.
Thankyou to everyone who has donated so far and now you can start to see how your solidarity makes a difference.